Wedding Groups & Bridal Party Accommodations
Get Ready for the Big Day with Us!
Choose Bristol House B&B for your "home away from home" while attending your wedding!
A complete take over of the B&B's four guestrooms is required for your group reservation.
Appointments MUST be made in advance to tour the property.

Wedding Groups & Bridal Parties Accommodations
Take over the entire B&B for your wedding group.
Bridal party may use our expansive dining room as their "spa" for the day to get ready. With plenty of natural light and electrical outlets, it is the ideal location to have your hair and make up done for the big day!
Relax on our beautiful backyard patio while awaiting the big moment. We offer catering packages as well should your group want lunch or snacks while getting ready.
Testimonials
Wonderful B&B!
Sep 19, 2017
"The Bristol House was our home base for my daughter's wedding. From the moment we arrived, we felt so special due to the innkeeper's warm and inviting spirit. She made us feel so relaxed and welcome during our 4 nights there, sharing our joy and hosting the day of wedding preparations. The B&B is spotless, has casual, comfortable decor and newly decorated bedrooms/individual bathrooms. The food is delicious and special touches such as her famous cookies (aka the cookie house) are available for snacking. Kathleen is a talented cook and baker, offering a menu specific to our taste. Situated near the ocean on a quiet street, this Bed & Breakfast is not to be missed when visiting Bristol."
Please contact us for further information and pricing. We look forward to hosting your group!
Thank you!
Contact Us
401-396-9066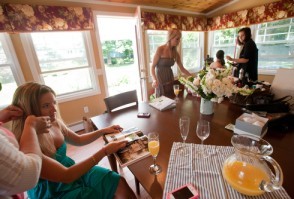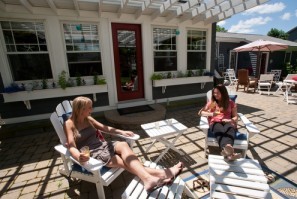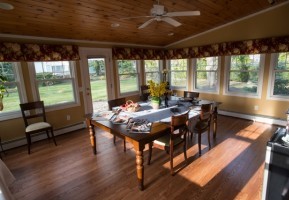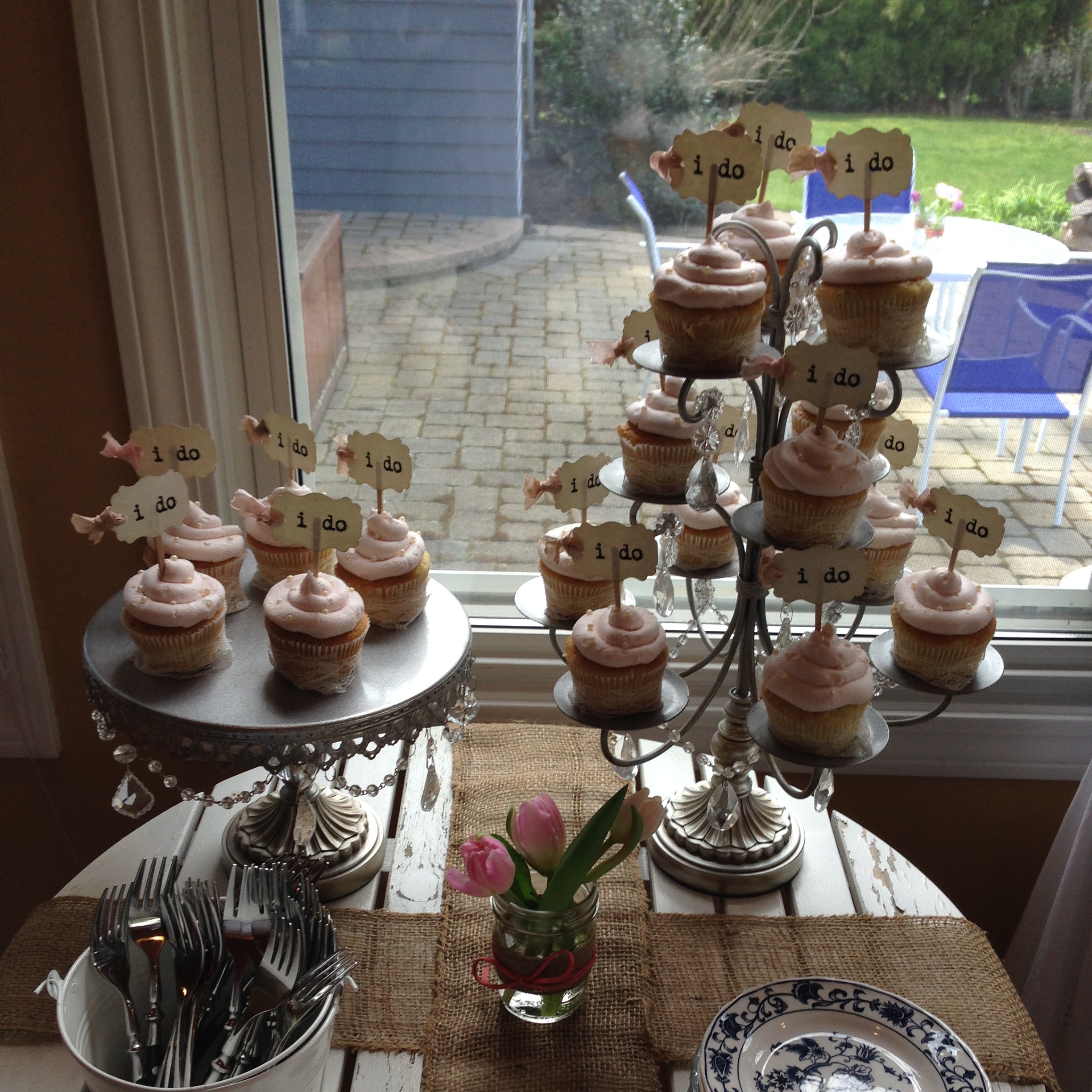 Small Weddings & Elopements
Small Wedding Venue
Looking for a venue to host your all-inclusive intimate wedding ceremony or elopement? Bristol House is the location you have been looking for! We will create a memorable occasion for you and your family!
Small Weddings
Bristol House has formed a partnership with the online wedding planning site -- The Wedding Spot.com. From this site, you will be able to price out your event at our venue as well as schedule an appointment to see the property. Please note that our occupancy for small weddings is capped at 40 persons. Please use the URL below to begin your wedding planning with us!
Elopement Options
Traditional Package (additional options below)*
Two nights accommodations in our Deluxe Harbor Suite with a private bath, sitting area and views of our backyard gardens.

Can add on additional rooms for family/friends for additional cost.

Multi-course, gourmet breakfast for two, each morning
Licensed officiant to perform ceremony (indoors or outdoors - weather permitting)
Floral bouquet and boutonniere
Small two-tiered wedding cake - your choice of flavors (TBD upon booking)
Champagne toast for two
$100 gift certificate to restaurant of your choice in East Bay area
Witnesses to ceremony (if needed)
Blue tooth speaker system provided for your own music play list
Use of professional photographer for 2-hours - will provide a CD of photos
Late checkout at 12 noon
Two, Bristol House monogrammed spa robes
Cost: 2 Adults (May - October) $2,599.00 (does not include taxes or gratuities)
Cost: 2 Adults (November - April INDOOR CEREMONY ONLY): $2,299.00 (does not include taxes or gratuities)
*We are more than happy to provide other options (for additional costs) on your special day such as a private dinner at the inn, hair and makeup for the bride before ceremony, spa options, transportation to and from dinner. Please contact us for details.
Testimonials

Aug 18, 2015
"My youngest daughter was married in Bristol, RI last weekend. Our family, my husband and I, two daughters and their husbands and two baby daughters, and our daughter the bride, chose Bristol House to stay in and prepare for the weekend wedding. The choice was perfect! The area, the home, the innkeeper, all could not have been better. Kathleen is the ultimate innkeeper. She is talented, friendly, welcoming but never intrusive. She is always available and goes out of her way to be helpful. The breakfasts she prepares are absolute culinary delights. She prepares delicious food which is also healthy. I saw Kathleen checking her garden, emptying trash, helping us make mimosas, rocking our granddaughter and reading to our other grand daughter. In other words, Kathleen does it all. The home itself is beautiful but also very comfortable. The decorating touches are lovely and the atmosphere is just very welcoming. Each of the rooms is beautiful and provides everything a traveler could need. Our two daughters and their families had plenty of room even though both babies slept in pack and plays which took up quite a bit of room. The rooms were very, very clean and comfortable. The downstairs bedroom is where the bride stayed for her last night as a single girl. The plush, high bed was the perfect place for the princess of the weekend. She luxuriated in the comfort of that bed, the perfect start to her wedding day. The review would not be complete without mentioning the safe, lovely, residential neighborhood and the beautiful back yard. Our granddaughter was able to run off some energy in the backyard and enjoy a much needed rest in the comfortable hammock. The house was the perfect place for a wedding party to prepare. The hairstylist and make up artist thought the sun porch was the perfect place to prepare and the photographer loved the plentiful, natural light. The room provided plenty of room for the entire bridal party but was somehow very cozy when it was just the family having breakfast or hanging out. I recommend Bristol House for a large group or a single visitor. Kathleen makes everyone welcome and comfortable. Perfection!!"
Contact Us for Pricing
401-396-9066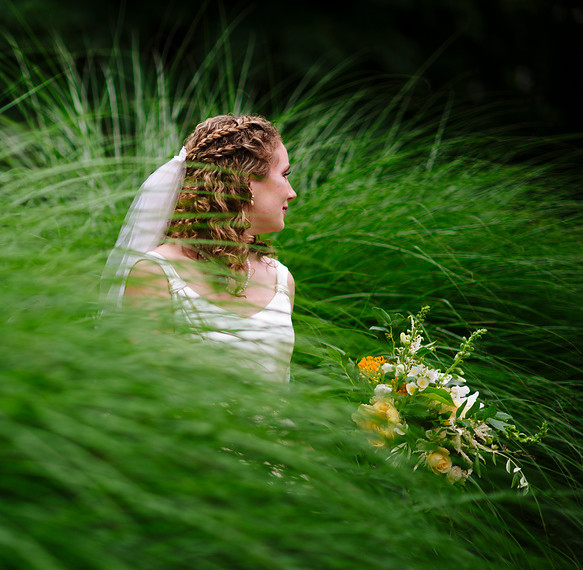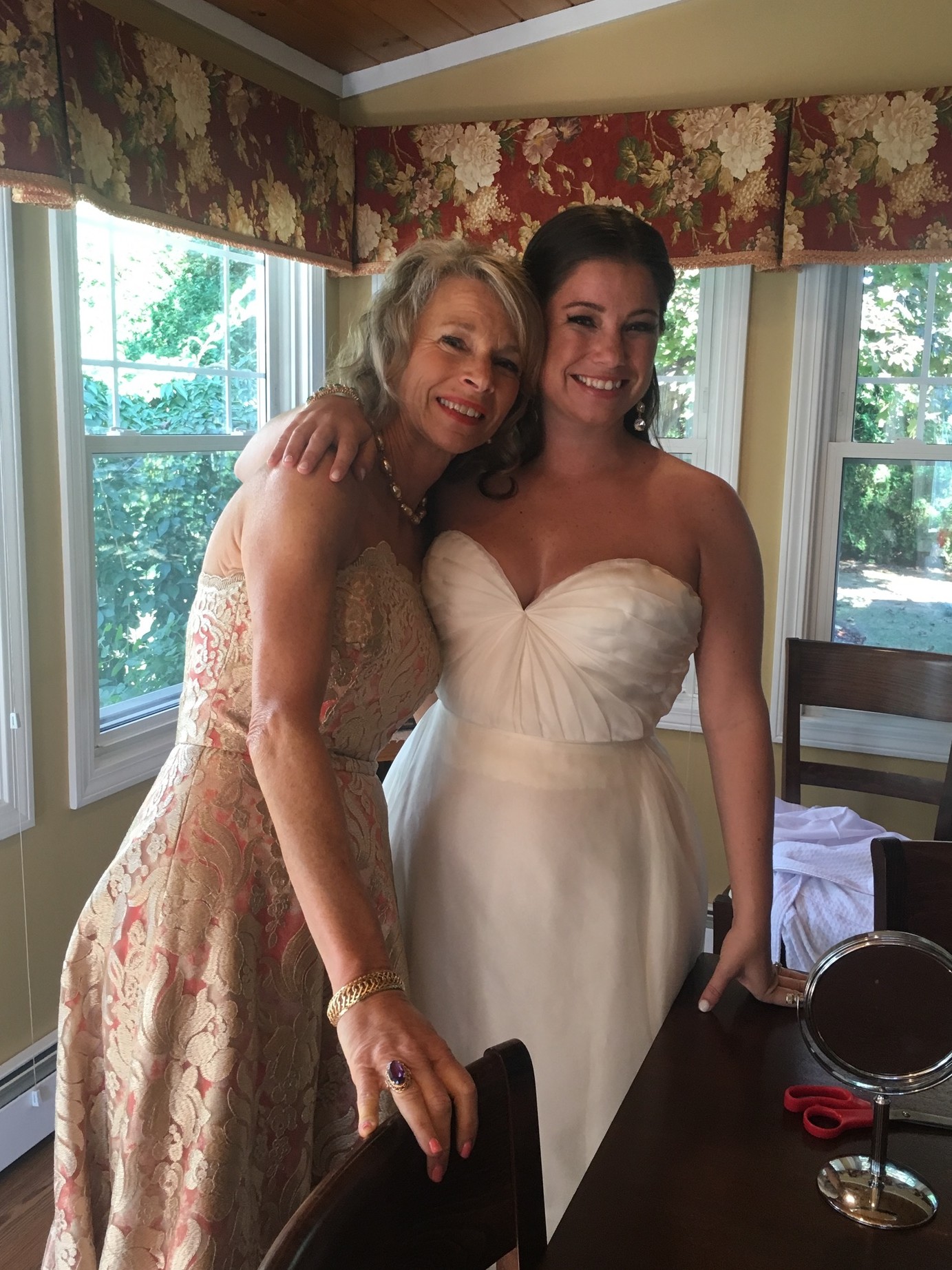 Business Offsite Meetings
Private & quiet venue for your next meeting!
Business Retreats, Meetings & Offsite Team Builidng Venue

Plan your next retreat or offsite at Bristol House B&B!
Use our expansive dining room as your conference room - complete with WIFI, expanded electrical outlets for charging your cellular devices, A/V services and blackout shades for your on-screen presentations.
Accommodates 15-20 persons seated.
We can also assist with any catering needs and planning of team building activities.
Contact Us
401-396-9066