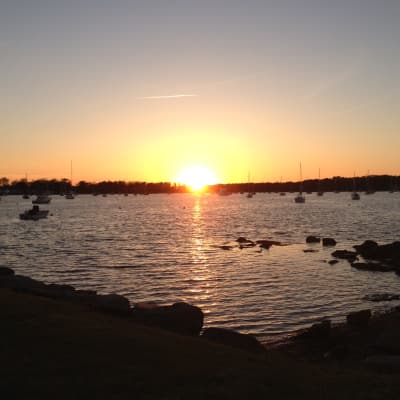 Plan Your Visit
Your "One Stay Getaway" to Explore the Region
Bristol and the East Bay offer many events year round. From the annual 4th of July Celebration to the outdoor concerts, historic mansions, downtown festivals and holiday festivities, there is always plenty to see and do.
The town of Bristol was recently voted "Most Patriotic Town in America" by Parade Magazine & "One of the Top 10 Places to Raise Families" by Family Circle Magazine!
Search the following event calendars for a complete listing of things to do in the area:
explorebristolri.com/events-calendar
If you have any questions or need assistance planning your stay, please contact us @ 888-299-7226 or via email at info@bristolhousebnb.com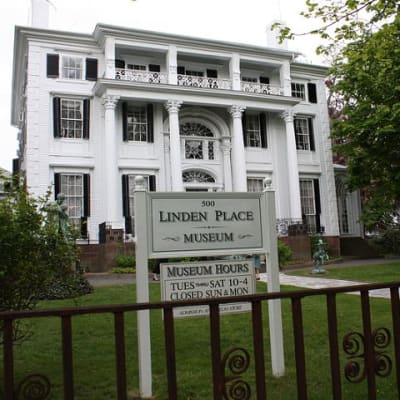 Local Attractions
We hope that you will enjoy your stay with us at Bristol House and also have the opportunity to sample some of Rhode Island's attractions during your visit.
Bristol is conveniently located between the capital city of Providence and historic, scenic Newport - both less than 30 minutes away. This means that not only do you have the best of Bristol at your fingertips, but that Bristol House is the perfect "home base" while you plan day trips to visit other local sites.
Providence is home to Brown University on the historic East Side – definitely worth a visit! Be sure to take time to stroll down Benefit Street and the downtown Providence area. When hunger strikes, our restaurants are famous (not only for the fabulous cuisine), but for the influx of local young chefs from Johnson and Wales University.
Newport's famous mansions are definitely on the "must see" list! While visiting Newport for the day, you can take in a sail, stroll the historic waterfront and sample delicious food from numerous restaurants. A walk along Ocean Drive or the Cliff Walk is a perfect end to the day.
If your sense of wanderlust takes you to Boston for the day (or overnight), we would be happy to assist you with accommodations, directions and even offer suggestions on sites to see!
While in Bristol, we have listed our "must see" sites below. Please let us know if you need assistance with reservations, tickets or transportation.
COLT STATE PARK:
Colt State Park is often referred to as the 'gem' of the State Parks System. The entire western border of the park is an open panorama onto Narragansett Bay. Open year round, the park offers four miles of bicycle trails passing along the Bay and through 464 acres of groomed fruit trees, carefully nurtured flowering bushes, and manicured lawns. Rich in history, it proudly displays ten large playing fields, a historical museum, six picnic groves containing 400+ picnic tables and its' popular open air Chapel by the Sea.
HOURS: Park open year round. Rentals are seasonal.

LOCATION: Route 114, Bristol, Rhode Island 02809

PHONE: (401) 253-7482

COST: FREE for park entrance. Fees for beach parking, picnics apply.

WEBSITE: http://www.riparks.com/Locations/LocationColt.html
---
ROGER WILLIAMS UNIVERSITY:
Named after the founder of Rhode Island and ranked in the Top 10 of comprehensive colleges in the North by U.S. News & World Report, the University ensures a strong liberal arts academic experience. Beautiful campus to stroll by the Bristol Harbor and Mt. Hope Bridge.
HOURS: Open year round

LOCATION: Route 114 (Ferry Road), Bristol, Rhode Island 02809

PHONE: (401) 253-1040

COST: FREE

WEBSITE: http://www.rwu.edu/
---
BLITHEWOLD MANSION/GARDENS:
Located on Narragansett Bay, Blithewold is one of the finest garden estates in New England. It was recently named in Yankee Magazine's 2010 Best 5 Public Gardens in New England. Your exploration of Blithewold will include diverse gardens, specimen trees, and a 45-room English style manor house, all chronicling the rich social history of the lives of one family over a span of more than 80 years.
HOURS: Grounds open year round. Mansion open mid-April – early October & for holidays

LOCATION: Route 114 (Ferry Road), Bristol, Rhode Island 02809

PHONE: (401) 253-2707

COST: $10.00 for adult; $8.00 for seniors/full-time students; $2.00 for children 6-17;under 5 is FREE

WEBSITE: http://www.blithewold.org/
---
LINDEN PLACE MANSION:
The "crown jewel" of Bristol, Rhode Island's historic waterfront district built in 1810 and featured in the film, The Great Gatsby with Robert Redford & Mia Farrow. We invite you to come and explore this magnificent estate, Bristol's 'Great House', where generations of seafaring DeWolfs, Colts, and Barrymores entertained presidents and politicos.
HOURS: Tours available May – October, Thursday – Sunday 10am – 4pm

Tours available by appt. November – April

LOCATION: 500 Hope Street, Bristol, Rhode Island 02809

PHONE: (401) 253-0390

COST: $8.00 for adults; $6.00 seniors/full-time students
WEBSITE: https://lindenplace.org
---
AUDUBON SOCIETY OF RHODE ISLAND:
The Audubon Environmental Education Center is a state-of-the-art natural history museum and aquarium offering many natural wonders to explore. Look inside a 33-foot life size Right Whale, discover life in a tide pool, observe Narragansett Bay 's marine life, visit a rare blue lobster, or even explore a cornfield at night. The Center's interactive exhibits feature local habitats and offer many fun ways to enjoy nature. Situated on the 28-acre McIntosh Wildlife Refuge, the Environmental Education Center has walking trails with a ¼ mile boardwalk that winds through fresh and saltwater marshes to a majestic view of Narragansett Bay. The refuge is along the East Bay Bike Path allowing bikers and walkers access to the refuge's natural beauty. The Center offers guided tours, nature walks, special family programs and much more throughout the year. The facility and trails are handicapped accessible.
HOURS: Open Year Round 9am – 5pm daily (Sundays 12 noon)

LOCATION: 1401 Hope Street (Rte 114), Bristol, RI 02809

PHONE: (401) 245-7500

COST: $6.00 for adults; $4.00 for children (ages 4-12); under 4 FREE

WEBSITE: http://www.asri.org/environmental-education-center/environmental-education-center.html
---
HERRESHOFF MARINE MUSEUM & AMERICA'S CUP HALL OF FAME:
Dedicated to the education and inspiration of the public through presentations of the history and innovative work of the Herreshoff Manufacturing Company and the America's Cup competition.
The Museum, bordering beautiful Narragansett Bay, in Bristol, Rhode Island, is one of the nation's most important historic maritime treasures. We regularly host classic yacht regattas, sponsor symposia on classic yacht design and restoration, and operate an outstanding sailing school for youth and adults. We celebrate excellence in design, innovation, education, and technology.
Immerse yourself in exhibits about the Herreshoff Manufacturing Company, the America's Cup, and the fabulous people and yachts that gained fame around the world.
HOURS: Seasonal – open 7 days a week 10am – 5pm. Guided tours available.

PHONE: (401) 253-5000

LOCATION: Corner of Rte 114 & Burnside Street, Bristol, RI 02809

COST: $8.00 for adults; $7.00 seniors (over 65); $4.00 for students & children (ages 11-17); under 10 FREE

WEBSITE: http://www.herreshoff.org/
---
Travel Websites:
http://www.explorebristolri.com/

http://www.gonewport.com/

www.goprovidence.com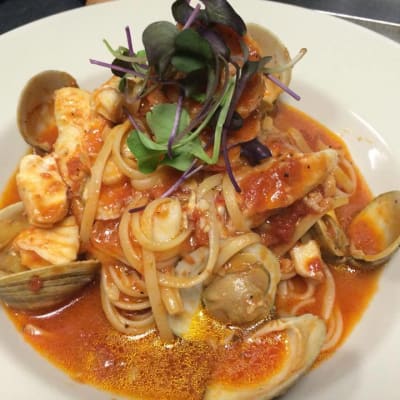 Recommended Restaurants
BRISTOL
Beehive Cafe
Cute, little cafe serving products sourced locally and reflecting the 4 seasons of the year. Serving breakfast, lunch & dinner. Great coffee and baked goods!

10 Franklin Street – (401) 396-9994
Open everyday. Serving dinner 3 days a week (Thursday, Friday, Saturday) from 5PM – 9PM, 7:00AM – 3:30PM
---
Bristol House of Pizza
Delivers to Bristol House. Open late. See menu in brochure rack from prices/details. Call 401-253-2550 to place order.
---
Bristol Oyster Bar (Reservations recommended)
Bristol Oyster Bar is a testament to seafood as it was meant to be. Peter Sebring has cultivated his vision for this restaurant since he was 14 years old. He has spent most of his time since then in the bay, fishing, and raising oysters. His many years on the bay has built an incredible awareness and love of local seafood. The idea behind Bristol Oyster Bar is simple, create the ultimate fisherman to table dining experience using the highest level of care and craft.
Our mantra is: "Everything from scratch using only the finest local ingredients" Our Hand crafted menu items will change daily, and offer patrons the very best seafood delicacies to be found in the Narragansett Bay..
448 Hope Street – (401) 396-5820
Open everyday. Special $1 oysters from 4pm – 6pm daily.
---
DeWolf Tavern (Reservations recommended)
Serves Contemporary American Cuisine in a beautifully situated, historically renovated stone warehouse, located on the Thames Street Landing
259 Thames Street, Bristol – (401) 254-2005
Serving dinner Monday – Saturday from 4:30pm – 10pm. Sunday from 4:30pm – 9:30pm.
Bar is open 4:30pm – 11:30pm
Lunch is served in tavern daily beginning at 11:30am
---
Lobster Pot (Reservations recommended)
Since 1929, this restaurant has provided Rhode Islanders with the very best in dining experiences. Our kitchen works tirelessly to prepare the finest traditional New England classics — especially lobster — as well as blending dishes with a new and contemporary twist.
119 Hope Street, Bristol – (401) 253-9100
Open year round for lunch, dinner and cocktails. Please call for operating hours.
---
Redlefsen's Rotisserie & Grill (Reservations recommended)
Since 1989, has been a favorite Bristol restaurant, serving eclectic fare with a European flair.
444 Thames Street, Bristol – (401) 254-1188
Serving lunch & dinner 7 days a week
Monday – Thursday 11:30am – 9pm
Friday & Saturday 11:30am – 10pm
Sunday 11:30am – 8pm
---
Roberto's Restaurant (Reservations recommended)
Invites you to enjoy delectably prepared Italian cuisine and fine wines from around the world, served up with grace and style.
301 Hope Street, Bristol – (401) 254-9732
Serving dinner 7 days a week.
Sunday – Thursday 5pm – 9pm; Friday & Saturday 5pm – 9:30pm
---
Quito's Restaurant
A friendly, low key family seafood restaurant located in scenic Bristol, Rhode Island. Founded in 1954, Quito's started as a local fish market. Later, a few tables were added and family recipes were relied on for the basic fare.
411 Thames Street, Bristol – (401) 253-4500
Serving lunch & dinner 6 days a week. Closed Mondays.
Tuesday – Saturday 11:30am – 9pm; Sunday 11:30am – 8pm
---
SS Dion (Reservations recommended)
Proudly serving the East Bay since 1983. Family-friendly seafood/casual restaurant located on the Bristol Harbor with spectacular sunset views.
520 Thames Street – (401) 253-2884
Serving dinner 6 days a week. Closed Sundays.
Monday – Saturday 5pm – 9pm
WARREN
Eli's Kitchen (Reservations recommended)
From the opening construction to the food on the table, Chef/Owner Eli sourced locally whenever possible. Eli's Kitchen is dedicated to offering locally sourced and lovingly prepared comfort food in a warm, casual and inclusive atmosphere. Our ultimate goal is to provide a communal space for locals and out of towners alike to experience the simple pleasure of delicious food!
40 Market Street – (401) 245-1809
Lunch — Wednesday thru Friday 11am – 4pm
Dinner — Wednesday & Thursday 5pm – 9pm; Friday & Saturday 5pm – 10pm;
Sunday 4pm – 9pm
Brunch — Saturday 9am – 4pm; Sunday 9am – 2pm
---
Simone's (Reservations recommended)
As always, Chef Joe Simone is committed to serving the finest locally-grown and seasonal ingredients with his elegant yet uncomplicated Mediterranean style. Each dish is joyfully created in an open kitchen and served in our rustic yet refined setting.
275 Child Street – (401) 247-1200
SUN: (Brunch) 8AM-1:30PM
MON: CLOSED
TUE: (Dinner) 5pm
WED – FRI : (Breakfast) 8-11AM, (Lunch) 11:30-2PM, (Dinner) 5PM+
SAT: (Brunch) 8AM-1:30PM, (Dinner) 5PM+
---
Trafford
Trafford is located on the site of the former Sears Coal Mill in Warren's historical district. We overlook Warren's waterfront, and we want to make the view a part of the whole experience here at Trafford.
285 Water Street – (401) 289-2265
MON thru THU: Lunch 11:30am to 5pm; Dinner 5pm to 9pm
FRI: Lunch 11:30am to 5pm; Dinner 5pm-10pm
SAT: Lunch 11am to 4pm; Dinner 4pm-10pm
SUN: Brunch 9am to 3pm; Dinner 4pm to 9pm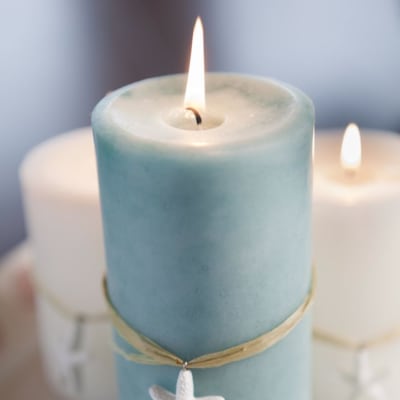 Spa & Wellness Services
All services below are offered EXCLUSIVELY TO OUR GUESTS. All services will be offered at the OFFSITE locations of our partners. If you prefer a treatment that is not listed below, please let us know as we may be able to arrange it for you.
Please see Innkeeper for pricing and to reserve ALL appointments:
Bristol House Therapeutic Massage
A signature deep tissue, therapeutic massage utilizing Tui-Na techniques that improve the flow of energy and help the body regain balance. This massage will leave you feeling relaxed and rejuvenated in no time! Choose between a one hour or a 30-minute massage.
Bristol House Seaside Facial
Receive a seaweed facial and a hand, arm & scalp massage. After your treatment, we will make sure you are ready for a "night on the town" with a special make-up application.
Bristol House Mini-Facial & Pedicure – receive FREE brow wax/sculpt
Cleanse, exfoliate, steam, tone and moisturize your skin with our signature mini-facial. After, pamper your feet with a pedicure that includes soothing & softening scrub, upper leg & foot massage and pretty polish. Finish off your treatment with a professional brow wax/sculpt using botanical based wax and moisturizers!
Bristol House Collagen Facial & Massage (for couples)
Couples receive a special collagen facial and a one hour massage (one treatment per person) and a special 10-minute relaxing foot massage for both of you!

ON SITE WELLNESS CLASSES
Outdoor Fitness & Personal Training Session
Want to workout and continue your fitness routine while staying at Bristol House? Although we do not offer an on-site workout facility, we have a personal trainer who will be more than happy to put you through either a one-hour or 30-minute outdoor workout. Includes cardio, strength training and stretching while experiencing the beautiful scenery of Bristol! Trainer will meet you at Bristol House to begin.
Bristol House Yoga Class
Your own special class (taught in the backyard of Bristol House OR at the beach – TBD depending on weather and guest preference) that focuses on strength and flexibility through breathing and relaxation techniques. Class appropriate for all levels of experience.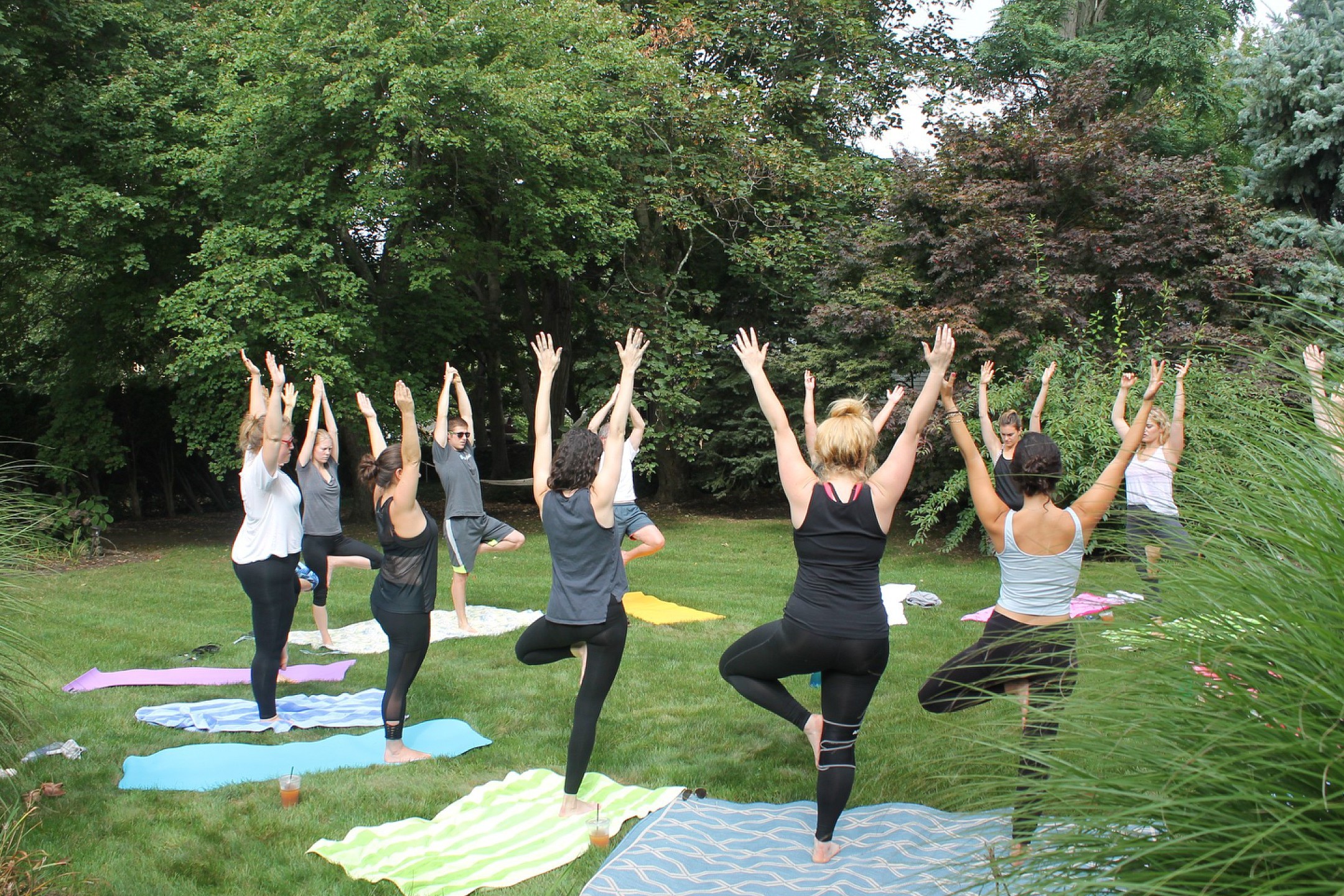 GUIDELINES/POLICIES
For all off site treatments/appointments, please arrive 15 minutes before your scheduled service
For facials/massages, drink plenty of water before and after your spa treatment
If you must cancel or reschedule your service, please let your Innkeeper know immediately as we need to give at least 24 hours notice prior to your appointment
Prices are subject to change at any time and do not include taxes and/or gratuities
Payments for spa/wellness are to be made through Bristol House Bed & Breakfast for all services
We are always available to accept personal requests (subject to availability)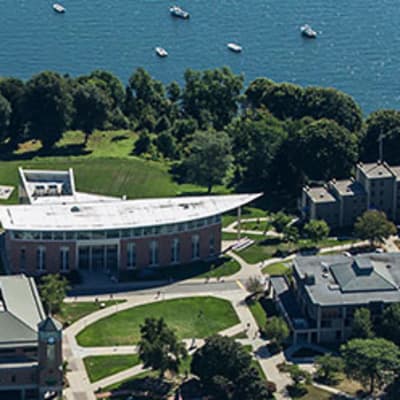 Roger Williams University - Parent Information
Congratulations on being a proud parent of a Roger Williams University student!
Bristol House offers special rates to parents when they stay with us to visit their son and/or daughter at RWU.
See below for details:
Please Note: We recommend booking EARLY for the following events as our rooms tend to book quickly.
2018 Dates:
June Orientation Dates:
Session 1 Monday, 6/11 & Tuesday, 6/12
Session 2 Thursday, 6/14 & Friday, 6/15
Session 3 Monday, 6/18 & Tuesday, 6/19
Session 4 Thursday, 6/21 & Friday, 6/22
August Freshman "move-in" weekend: 8/24 – 8/27*
October Friends/Family Weekend: 10/19– 10/21*
*2-night minimum required; 30-day cancellation policy.

Discount Offer: Stay your first visit with us at regular rates and receive a 10% discount on future stays of 2-nights or more!